Call 954-969-0069 for
One Day Bahamas Cruises
or
Cruise and Hotel stay on
Freeport Grand Bahama Island or
Bimini, Bahamas
Cruise from Miami to Bimini, Bahamas
or
click here for
Cruise from Fort Lauderdale to
Freeport Grand Bahama Island
call 954-969-0069

Freeport Grand Bahama cruise on Discover Island Cruises as low as $119.00, kids under 5 cruise for FREE.
One day cruise or cruise and stay in Freeport Grand Bahama
Cruise to Freeport Grand Bahama from Fort Lauderdale, for the day or cruise over and stay in the Bahamas for as many days as you want at one of the Bahamas resorts such as the Our Lucaya Resort or the All-Inclusive Wyndham Viva Fortuna Resort. (Taxes are not included)

Slideshow for
Freeport Grand Bahama Island
One Day Freeport Grand Bahama Cruise or Cruise and Stay in Freeport Grand Bahama and check out the Things to do in Grand Bahama.
Swim with Dolphins Grand Bahama Island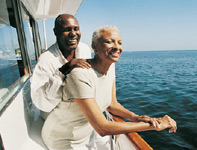 Call 954-969-0069 to speak with an agent!
2
Freeport Grand Bahama Island, Bahamas Cruise
Cruise to Freeport Grand Bahama Island on Regal Bahama cruise as low as $129.
Two Night Bahamas Cruise to Freeport Grand Bahama Island from Port of Palm Beach Florida
If I were you, here is what I would do. Find a short 2 night Bahamas cruise for about $129. Make sure it has a pool, plenty of lounges and bars, (especially pool a bar), things for my children to do. On boarding day, I would get there early enough, about 12.30pm to grab a buffet lunch, eat, then go to my stateroom change into my swim shorts and head to the pool deck. Find the first wait staff with a cold tropical drink, grab the drink and relax by the pool. I would want to meet the captain at a reception, take pictures with him then relax. By now I would be hungry again, there is always plenty of food on cruise ships so I will not wait till dinner. I will not worry about the amount of food I am eating because there is always the fitness room to knock off those calories. I would go to the comedy, magic, or Vagas style review shows the cruise ship has. Finish the evening with dancing in the nightclub or relax in the quiet piano music, British pub style bar. At some point, I am going to relax in the Spa with a massage. OK, now know this, it is all real. You can do all of this and more.
Leaves from Port of Palm Beach
for a 2 night cruise to the Bahamas. You will enjoy every minute with the super friendly staff, as they help you find all that you need to make this trip a special one. I will see you on the ship. Bon Voyage !
Rates for Kosher meals. $25.95 per person


See Slideshow for Bahamas cruise

Two night Grand Bahama Island, Bahamas Cruise
For directions to Port of Palm Beach
Port of Palm Beach Directions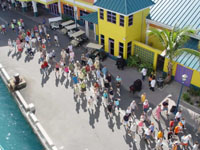 Call 954-969-0069 to speak with an agent.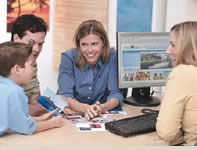 Cruise the World
From the white-sand beaches of the Caribbean to the pristine landscape of Alaska, our fleet of "Fun Ships" cruises to well over 60 of the world's most beautiful destinations. Our ships sail to the premier ports in Mexico, the historic cities of Europe and virtually everywhere in between. Choose your itinerary and we'll show you these amazing destinations the way only a Carnival cruise can.



Alaska - In the land of the midnight sun, you'll need every extra minute of daylight if you want to experience it all. From the awe-inspiring blue ice of a massive glacial field to the expansive grandeur of its wildlife and nature, everything in Alaska is bigger.
Bahamas - Close to the East Coast of the United States, the Bahamas are known as a refuge from the harsh winters of the north. But there's more to this paradise than sugar-white beaches and warm sunshine. You can swim with dolphins and tropical fish in the turquoise waters.
Caribbean - No one knows the Caribbean better than we do. After all, it is our middle name. And when it comes to beautiful beaches and sparkling blue waters, the Caribbean is really in a league of its own.
Hawaii - Explore the islands, Maui's waterfalls and winding back roads on a four-wheel adventure through Kauai. Discover lush rain forests and orchid-scented botanical gardens on Hawaii, and hike Oahu's Diamond Head and Koko Head volcanoes.
Mexico - This paradise just south of the U.S. border offers a vibrant culture, world-class beaches, lush green rain forests, and vividly painted architecture that will dazzle your eyes.